History of Freisk Translation Ltd
Freisk Translation Ltd was founded in December 2015 by Sébastien Rolland. Based in Moate, close to Athlone, in the heart of Ireland, Freisk Translation Ltd aims to help individuals and companies expand their activities into the international markets via a wide range of linguistic (translation, proofreading, review, etc.) and cultural services. More info
From September 2010 to November 2015, Sébastien Rolland worked as a sole trader, trading under the commercial name "Freisk!".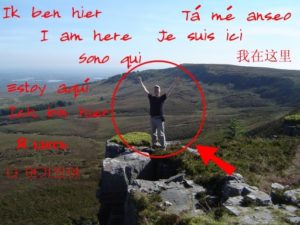 Freisk Translation Ltd works with a substantial pool of international companies and agencies located in the following countries: UK, China, France, Ireland, USA and Italy. Services offered to companies encompass: translation, localisation and linguistic services (LQA/Linguistic Testing), advertising campaigns, market research and corporate training in French or English about "working and living in Ireland"…
We have completed thousands of projects for some prestigious end clients including Microsoft, Yahoo!, Nikon, IBM, Fitbit, Adobe, iCANN and Google on various IT, Marketing, Technical and Scientific documents.
Biography of Sébastien Rolland, director of Freisk Translation Ltd

Sébastien is a French national, who has been self-employed since September 2010.
Professional experience at a glance
Sébastien studied Science in France and holds a PhD* in Mechanics & Energetics from the Institut National Polytechnique de Lorraine (Vandœuvre-lès-Nancy). Feel free to download his thesis to keep your long winter evenings busy.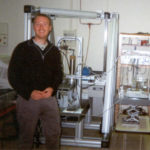 He also worked for 2 years as a researcher within NUI Galway Chemistry Department, under a Marie Curie EU contract (FP5 scheme), during which he met numerous professionals in the Energy sector. This successful academic experience allows him to have a very good understanding of software, science and technology. Sébastien also holds a certificate in translation (WLS).
Sébastien has over 6 years of varied experience of doing business in international markets, including North and South America, Europe, Asia and Middle East. Before starting his own business, Sébastien worked as a project coordinator in a Cork-based multinational company (McAfee) and then, as a project manager in a Dublin-based translation company. In these positions, Sébastien was responsible for the delivery of high-quality language solutions to various international and national client accounts, including Seagate (IT), Thermo King (Temperature Control System Manufacturer), Ingersoll Rand (Food Transport), CRH (Building Materials), Irish Department of Justice (Public organisations), etc. Over the years, Sébastien has acquired solid experience in working closely with cross-border and cross-functional teams (Marketing, Sales, Engineering, Customer Service, Distributors).
Extra-curricular activities

Apart from his own business endeavour, Sébastien was also Secretary (and member) of Enterprise Forum (network for start-up businesses in the Athlone Area) from 2010 to 2012. This experience allows him to meet local business owners on a regular basis, to contribute to the organisation of events and to gain knowledge of and recognition from the local companies. Sébastien was also secretary (2011-2012), PR Officer (2012-2013), President (2013-2014) and member of Athlone Toastmasters International, a club which has as its objective helping its members improve their public speaking skills in a friendly atmosphere.
Having lived in Ireland since 2002, Sébastien is fluent in English and French. He has had the opportunity to live in 4 different Irish towns, and he has taken the opportunity of visiting all 32 Irish Counties, which is a considerable asset when meeting new business and personal contacts. As shown on his blog, Sébastien is also interested in Irish history, society and culture.