7 things to do and see in County Kildare
Even if it is known internationally as the "Horse County" and mainly a rural county, County Kildare is actually more than a horse breeding centre. Located 45km from Dublin City Centre, the county houses the National Stud (see below), rich peat lands (managed by Bord Na Mona) and some picturesque areas.
There are several sites to visit in Co. Kildare, so if you plan to go there for a few hours, here's what you could see, do or visit.
1. Visit the National Studs…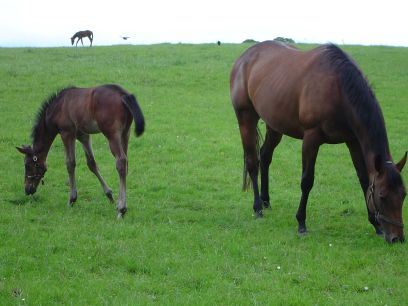 The National Stud is located only an hour from Dublin in Tully, Co. Kildare. This is a 400 ha farm, which has been in use as a Stud Farm since 1900 and is the last home to some of Ireland's finest thoroughbreds. There, you will see former race winners (some even won prizes in France!). Most retired champions end up in stud farms, rather than abattoirs (horsemeat isn't a delicacy in English speaking-countries, unlike in France or Belgium).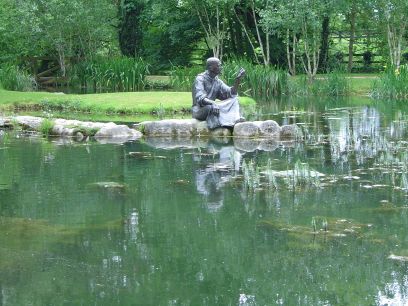 In 1999 the Irish National Stud created a commemorative garden to St. Fiachra, Patron Saint of Gardeners, to celebrate the Millennium. Above, you can see a photo of St Fiachra's statue in the middle of the pool. Every time I look at it, it makes me think of Rodin's Thinker.
2. Visit Saint Fiachra's Gardens and the Japanese Gardens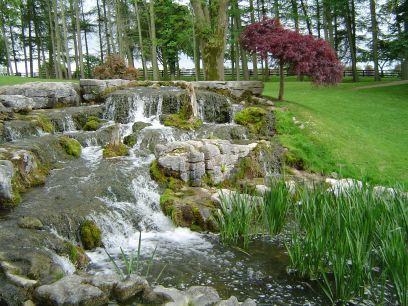 The garden seeks to capture the power of the Irish landscape in its most natural state… harmoniously mixing rock and water. You'll actually see nice waterfalls in the middle of rocks (see photo).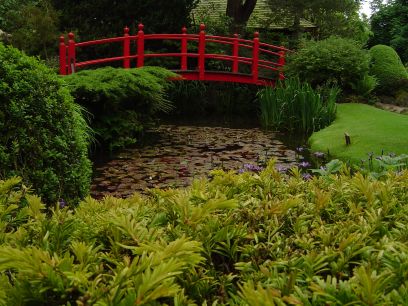 Located within the National Stud in Tully, Co. Kildare, the Japanese Gardens were created between the years 1906-1910. Devised by Colonel William Hall-Walker, a wealthy Scotsman and were laid out by the Japanese gardener Eida and his son Minoru. The gardens attempt to symbolise the "Life of Man".
3. Visit the town of Kildare…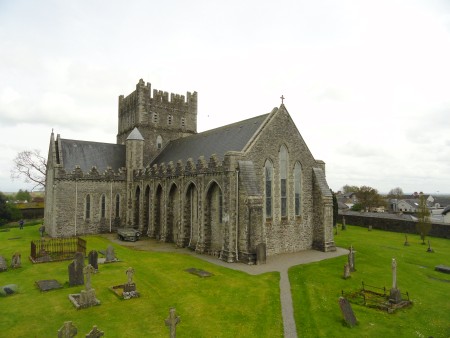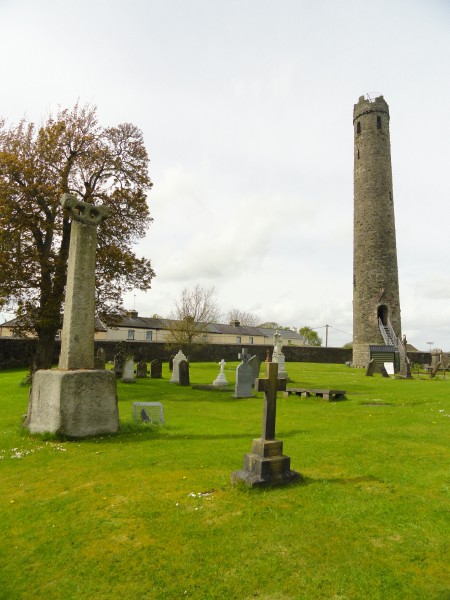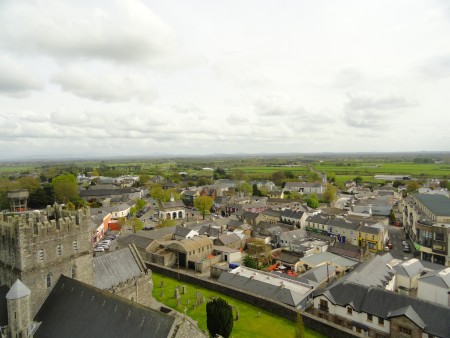 Just a few kilometres from the National Studs, don't hesitate to stop in the little town of Kildare. In my opinion, the Cathedral Church of St. Brigid (1223) is its main point of interest. For a minimal fee (2-3 euros), you can climb the round tower and appreciate a 360 degree view of the town.
4. Visit Celbridge…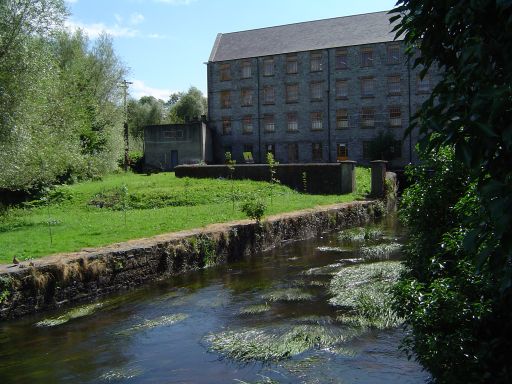 At only 45 minutes by bus from Dublin, don't hesitate to take a few minutes to visit the little town of Celbridge, before entering Castletown Country House. As you can see on the photo, the River Liffey passed through the town on its way to the sea and Dublin.
5. Visit Castletown House and its estate…
Castletown is the largest and most significant Palladian style country house in Ireland. It was built in circa 1722 for the speaker of the Irish House of Commons, William Conolly (1622- 1729). You can visit the inside of the House with a guide. In one word: Fantastic!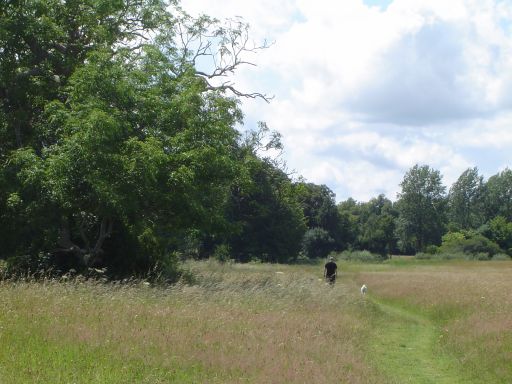 When you leave Castletown House, you can have a pleasant walk in the surrounding estate, far from traffic noise and the pollution. However, you may experience the noise of planes coming from a local airport… it can feel like Gary Grant in "North By Northwest".
6. Fly over Co. Kildare…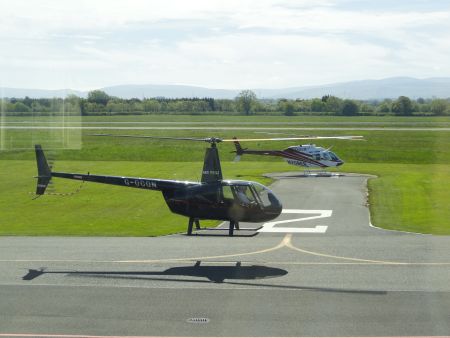 As indicated in a previous article, it is possible to take flying lessons in National Flight Centre at Weston Airport. However, you may need to book 3-4 months beforehand, knowing the summer months would be the most popular.  Note that on top of piloting a plane, you can also fly helicopters.
7. Play the Robin Hood in Clane…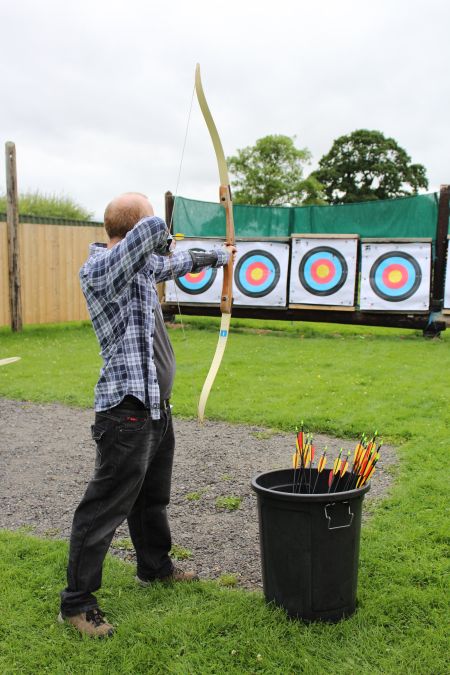 If you feel a bit more down-to-earth, don't hesitate to head to the Abbeyfield Farm (booking needed). There you'll be able to try various experiences: archery, clay shooting, horse riding, etc. Personally, I tried the archery. It was quite entertaining. However, being right-handed and cutting food like a lefty (nobody's perfect), I found it hard to decide which bow I was the most comfortable with. Tip: don't hesitate to accept the protective accessories (for the fingers and the wrists to avoid blisters and burns, don't play the hero!).
I almost forgot: be prepared to have sore arms afterwards

.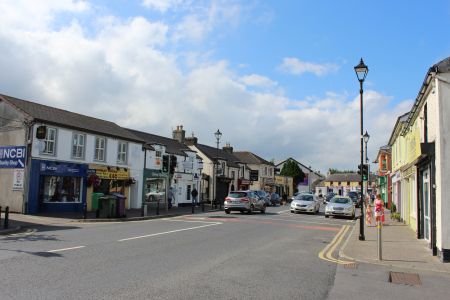 Feel free to stop by in Clane to get a treat after all these efforts. Nothing spectacular in the town itself, but there are a few nice restaurants/cafés available for food.
That's all for this week. Next time, we'll head to the City of Galway.