Have you ever received a totally unexpected gift?
This happened to me in honour of my 40 winters: friends of mine offered me a 2 hour flying lesson with an instructor in Co. Kildare. On one hand, yes, it was indeed one of the coolest presents I've ever received, but on the other hand, it didn't seem risk-free and it made me wonder if the 23rd of May 2015 would be the last day of my life. I'm an optimist, but after all, two experienced pilots crashed the following day in the Wicklow Mountains, so the risk was far from nil.
The fateful day arrived
The fateful day arrived, and lucky me, the weather couldn't have been better (sunny, although very windy), while the previous weeks were like that popular Scottish group of the 80s… Wet Wet Wet.
I eventually arrived at the National Flight Centre at Weston Airport in Kildare, calm but a bit anxious at the same time. I was introduced to Captain Cunningham and followed him onto the runway. Captain Cunningham, originally from Northern Ireland, started flying when he was 11 and had worked previously for Air France (OK, not a bad resume).
The first hour was spent checking the plane, the dashboard, the handles, etc., which could be useful if you plan to take further lessons.
Ready to take off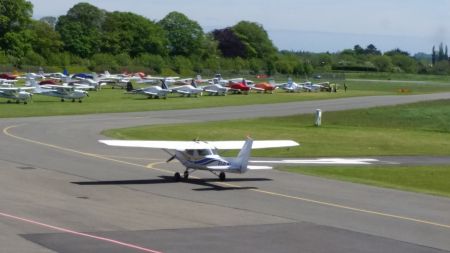 Once seated, security belts tightened, we started the engine, waited for the control tower signal and eventually took off.
In the sky, the sensations were similar to the ones you can experience on bigger planes, although, without the luxury of the size and comfort (did I mention it was windy?). After all, there are only a few centimetres of metal separating my seat from the emptiness. The flight went well overall, even when my instructor gave me the handle after only a few minutes.
One flew over Co. Kildare and Co. Meath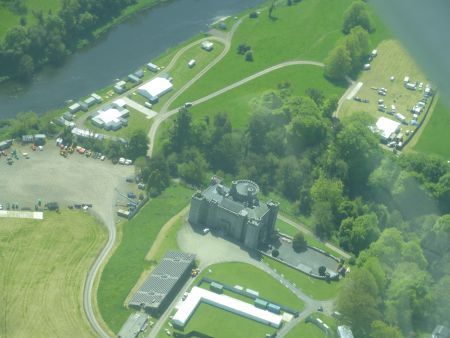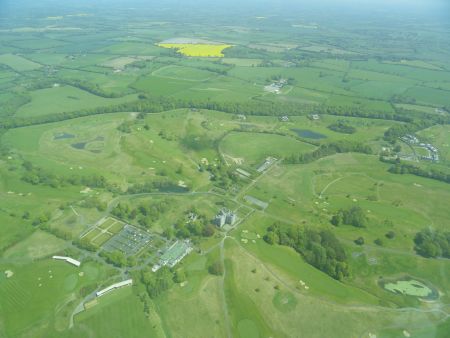 We passed over various areas around Co. Kildare and Co. Meath, including Trim Castle, Killeen Castle and Slane Castle, then came back to base in one piece.
Yes, safe and sound, I had the command for around 30 min and didn't crash the plane.
The proof in video:

Bottom line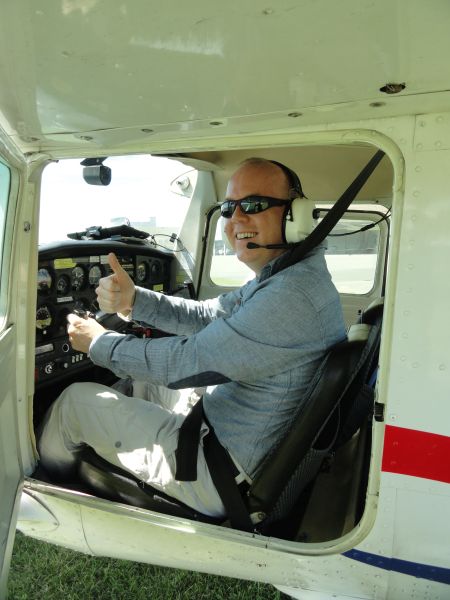 Overall it was a great and definitely memorable experience. I wasn't feeling like Tom Cruise in Top Gun, but this was close enough for me

.