Westmeath greenway: Review after 12 months ("1 seasonal cycle")
Officially opened on 18th October 2015 by Taoiseach Enda Kenny, Gabrielle McFadden (MP in 2015, currently Senator) and other local authority representatives, the 40 kilometres long Athlone-Mullingar greenway is definitely one of the greatest open-air projects achieved in Co. Westmeath in the last few years.

Video taken on October 18th, 2015 in Moate Old Station. We could have done without Irish TV cameraman, but…
Also baptised locally "the Old Rail Trail", the route consists of a macadam track which runs alongside the abandoned Athlone-Mullingar railway tracks, and is strictly reserved for walking, running and cycling. This is definitely ideal for family outings: good exercise and plenty of fresh air, in a reasonably safe environment. I haven't checked, but there could be some Pokemons too!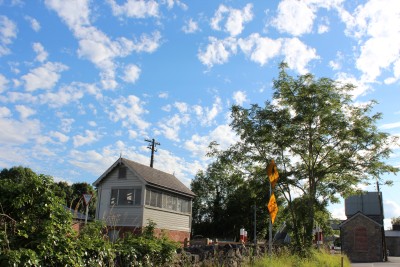 For the moment, the track goes from Garrycastle (just outside Athlone), and passed through Mount Temple, Maghermore, Dún na Sí Amenity & Heritage Park, Moate old Station, Rosemount, Streamstown, Castletown Geoghegan Old station, Dysart, Ballinea, Bellmount, Kilpatrick, Mullingar. Moate is strategically well-located if you don't feel brave enough to cycle the full distance.
In the very near future, the track will be extended up to Athlone Town (planned for 2017). A bridge will then be erected (hopefully in 2018) to allow the crossing over the River Shannon. There are definitely great times ahead.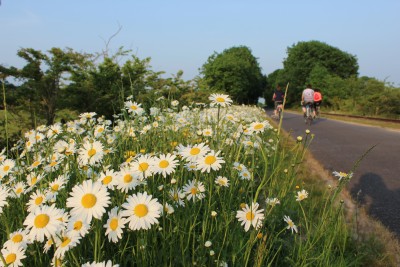 As a recreational athlete, I personally use it on a regular basis, I can definitely recommend it. It may not be as scenic as the Great Western Way in Co. Mayo, but you have access to nice parts of the Midlands countryside (green hills, woods) and go through interesting bridges. I also find interesting that the vegetation recovered so quickly from the heavy work carried out in 2015. Depending on the season, you may be surrounded by fields of daisies, red poppies, wild orchids, oilseed rape… but yes, there are some weeds too.
Happy cycling!