7 things to do and see in County Down
County Down (named after the town of Downpatrick) is one of the 6 counties belonging to Northern Irelandand hence depending on the United Kingdom. I visited the county before the annual 12th of July celebrations and found the people of County Down polite and courteous, but less forthcoming and less jovial than in the Republic (this is just an opinion). As you will see on this page, landscapes of County Down can be quite pretty.
1. Leave your suitcase in Ballynahinch…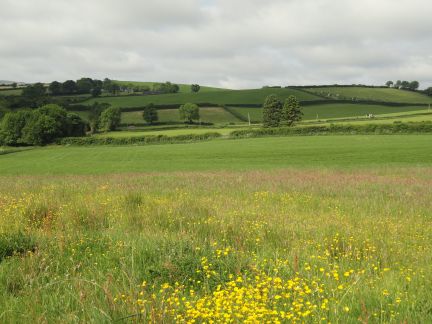 As I was coming from Oxford Island in the North of County Armagh, the town of Ballynahinch seemed to be (on paper anyway) a suitable stopping off point to reduce the numbers of driving hours and visit a maximum of sites in County Down. There was very little to see in the town itself, however the landscapes surrounding my B&B were quite pretty.
2. Visit Newcastle…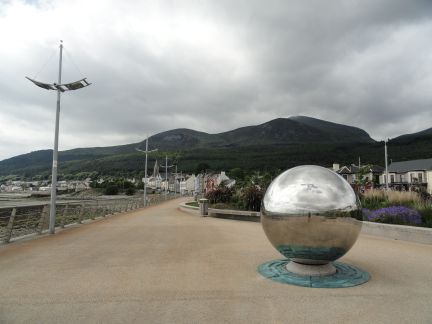 If I have to go back one day to County Down, I think I'll try to find a guesthouse near Newcastle. The town is located at the bottom of the beautiful Mourne Mountains and beside the sea. The town also has a great "promenade" like in Salthill or Bray. This one is less classy than the one in Nice, but a lot of effort has been made to make it as attractive as possible. Otherwise, like several big coastal towns (such as Salthill, Tramore, Portrush, etc.), Newcastle has its slot machines and its casinos.
3. Cross the Bloody Bridge…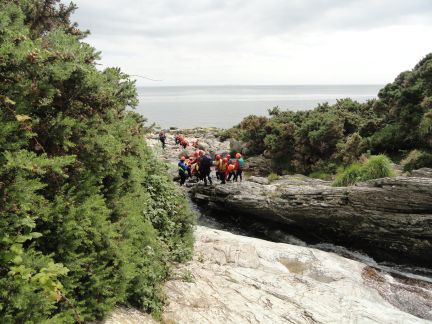 Only a few minutes from Newcastle, is the Bloody Bridge car park. Nowadays no one knows exactly why the Bloody Bridge got its name but most people think the 1641 rebellion may be at its origin. During my visit to the bridge, I actually thought I heard blood-curdling screams. The source of the screaming was simply a group of teenagers who were doing canyoning in the cold water. Phewww.
4. Visit the Silent Valley…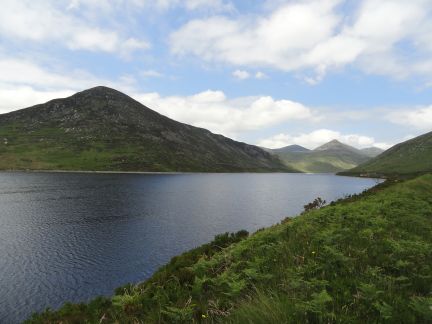 There is a charge of around £4,5 to enter the Silent Valley and is worth every penny given to the cashier. The site (incredibly quiet, hence its name) allows you to walk around water reservoirs while admiring the peaks of Mourne Mountains. Even with a grey and threatening sky, you are guaranteed to enjoy the landscape.
5. Drive through the Mourne Mountains…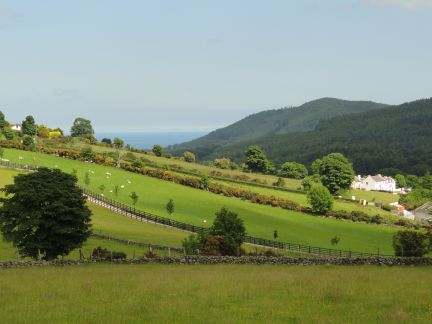 After visiting the Silent Valley, you can continue exploring the region by car (note that there are a lot of walking trails available). You can admire kilometres of beautiful landscapes, which look similar to those in Eastern Connemara. We probably can rename that photo "Fifty shades of green".
6. Take a break in Dundrum and climb on the towers of Dundrum Castle…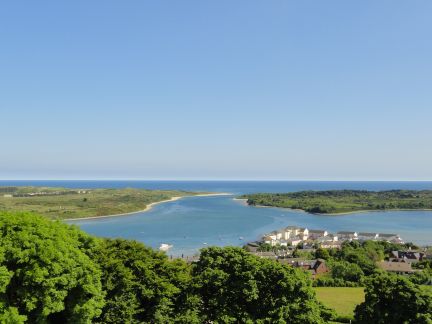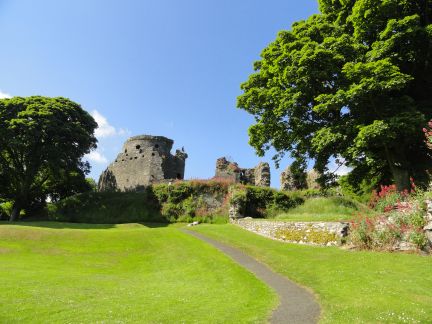 Initially, I just wanted to have a nice tea break in a less known town than Newcastle. Dundrum turned out to have much more to see than I had first thought. There, you'll find the site of the remains of a great 12th century castle where you'll be able to admire a fantastic view of Dundrum Bay (pictured).
7. Admire Legananny Dolmen…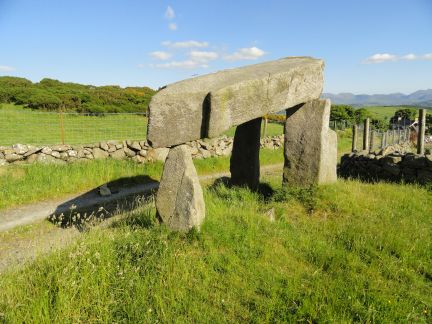 It is always incredible to think that after 5,000 years, structures such as the famous Legananny Dolmen still stands. Excavations allowed historians to discover funeral urns under the dolmen.