7 more things to do and see in County Offaly
We're now back to unspoiled Co. Offaly. Here are 7 more sites you'll definitely enjoy visiting.
1. Discover Lough Boora…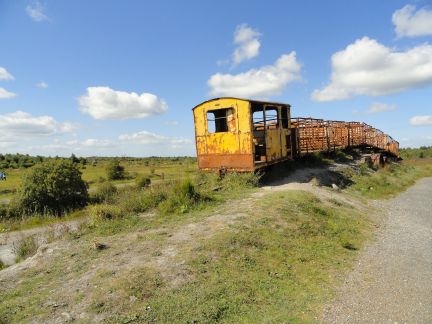 What can people do when a former peat land once all commercial peat has been removed? Some Bord na Móna workers had the great idea to restore this area into beautiful parklands. Located on the shores of Lough Boora, you'll have the opportunity to give bread to over 130 species of birds (including the regular geese, ducks and swans). With over 14 kilometres of paths, the parklands are also an ideal site to pursue your favourite activities such as cycling and walking. While doing so, expect to be pleasantly surprised: the area hosts several large-scale outdoor sculptures, created from former industrial materials used in the exploitation of the peat lands (such as rail lines, timber and even train wagons!). This is a smart and efficient way to enhance everyone's experience.
2. Visit the town of Birr…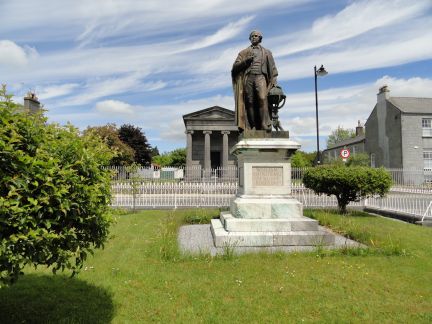 Birr was once called Parsonstown, after the Parsons family who were local landowners and hereditary Earls of Rosse. Birr is designated as a heritage town, where you'll be able to see a 16th century castle which is still inhabited and streets with Georgian style facades (18th century). In winter, Birr is known to be one of the coldest towns of the island. By the way, the name of the town is pronounced like "burr" and not "beer" like one could imagine.
3. Cycling along the Grand Canal…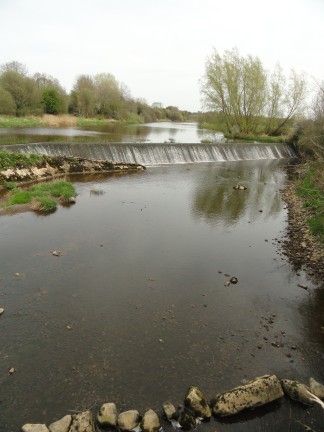 There are kilometres of paths, along the Grand Canal, which will be ideal for cycling and walking. These were used in the past as "tow-paths" for the barges when the Canals were in use. The village of Belmont, located beside the Canal allows you to enjoy a pretty view of the River Brosna.
4. Visit Kinnitty Castle…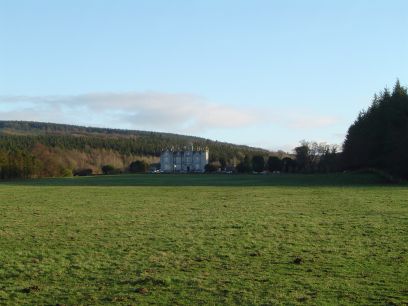 Kinnitty Castle Hotel is a gothic castle located at the foothills of the Slieve Bloom Mountains. The Castle has encountered quite a turbulent history. It was destroyed in 1209, rebuilt in 1213, renewed and confiscated in the 17th. The Castle was rebuilt in 1928 and is used until recently as a luxury hotel & restaurant, specialised for all kinds of ceremonies.
5. Visit quickly Dún (Doon) Village…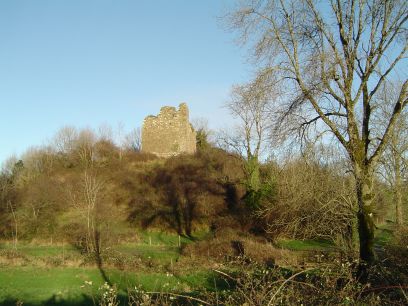 If you have a few minutes to spare, you can stop in the hamlet of Dún (Doon) between Clonmacnoise and Athlone. Here you will find the ruins of a medieval castle that appears to have little or no documentary evidence about its history.
6. Pass by Cadamstown…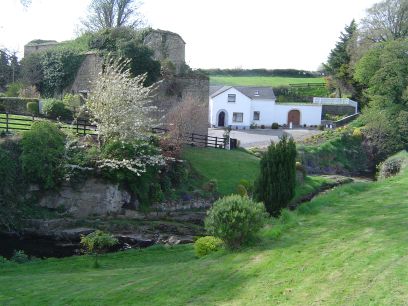 The charming village of Cadamstown is indeed a great starting point for the walk called "Silver River Loop" within the Slieve Bloom Mountains.
7. Walk or cycle through Slieve Bloom Mountains…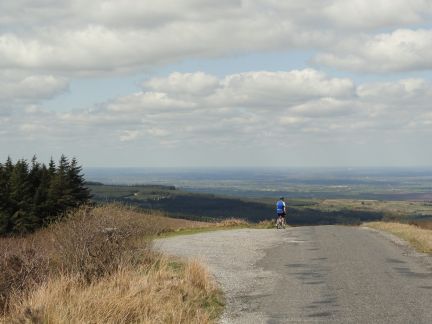 The Slieve Bloom area is divided between Co. Offaly and its neighbour, Co. Laois. Whereas Laois has got great waterfalls, Offaly owns several kilometres of walking paths in the area… enough to "wear your legs out" up to the knees

… Of course, you can also use your mountain bike, but non-surprisingly, it can be quite tough climb!