7 things to do and see in County Wexford
Wexford is the first county I arrived in when I arrived to work in Ireland in December 2002. There was no welcome party at Rosslare, but I was greeted by a big storm, which made my first driving experience on the left-hand side of the road really challenging!
This county is actually one of the last I spent time visiting during my tour of Ireland.
It's a nice part of Ireland to be visited at spring or summer time, when nature is blooming. Between its beaches, its hills and its castles, Co. Wexford will offer a nice selection of things to do and to see. Here are 7 examples to make a start.
1. Visit Ferns Castle and admire the view…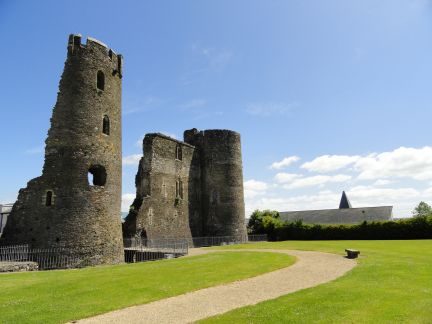 Ferns Castle was built in the 13th century, possibly by William, Earl Marshall. Originally, the castle formed a square, with large corner towers. Only half of the castle now remains. The most complete tower contains a fine circular chapel, with carved ornament. Despite the fact that the visit is free of charge, the castle isn't frequented by that many tourists. The castle is one of Ireland's heritage sites and like me, you may have the opportunity to visit it with an experienced OPW guide just for yourself.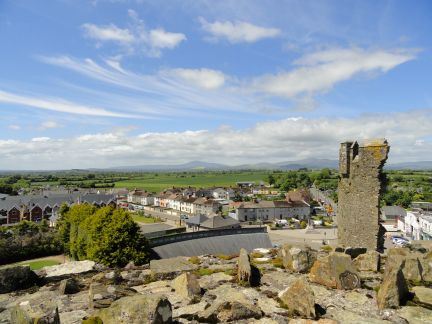 The inside of Ferns Castle can be visited and the guided tour ends up on top of one the towers. From there, you'll be able to enjoy a 360° panoramic view of the area. On a clear day, you'll even be able to see neighbouring counties (Carlow, Wicklow, Kilkenny) and you'll understand the strategic importance of its location.
2. Visit the town of Enniscorthy…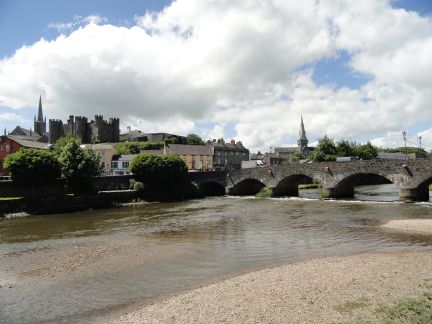 If you have 1 or 2 hours to spare in County Wexford, a visit in Enniscorthy would be recommended. The lovely bridge and castle will create a nice atmosphere for a picnic on the banks of the River Slaney. The town itself with its colourful shop fronts and its steep streets can be visited quickly. In the streets of Enniscorthy, you can see something ironic: there is presence of a diet centre located just beside a fast food restaurant

(NB: this may have changed since I visited the town in 2010).
3. Walk inside the JFK Arboretum park…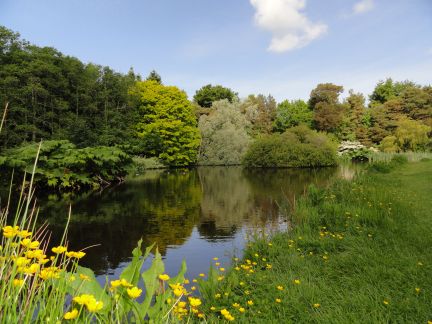 Dedicated to the memory of President John Fitzgerald Kennedy, the Arboretum is a plant collection of 4,500 types of trees and shrubs from all temperate regions of the world, planted in botanical sequence. The park covers 252 hectares. The entrance fee costs €3, which is not very expensive when you think of the amount of work done on this site.
4. Climb on Sliabh Coillte…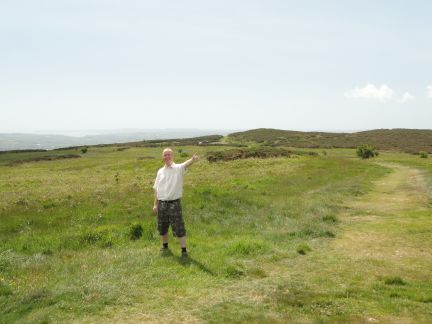 This hill of 271 m belongs to John Fitzgerald Kennedy Arboretum Park. The entrance is located just outside the park, across the road. To access to the summit of the hill, you can either take your car or time permitted, climb it on foot. From the top, you can enjoy panoramic views of the area.
5. Visit Ballyhack…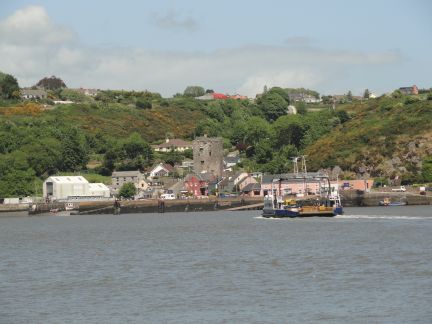 Ballyhack Castle is located on a steep slope in a commanding position overlooking Waterford Harbour. The castle is a large tower house, which have been built c. 1450. From Ballyhack, you can take a ferry to go to County Waterford. The crossing is a bit expensive (around €8 single, €12 return) but can be worth the money if you just need to visit the East of County Waterford.
6. Visit Duncannon…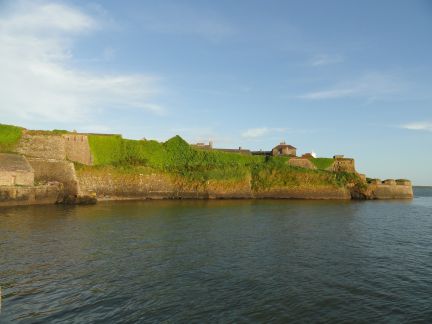 The village of Duncannon lies also by the Waterford estuary and owns a star-shaped fort. It was built in 1588 to prevent an attack from the Spanish armada.
7. Take some fresh air in Hook Head…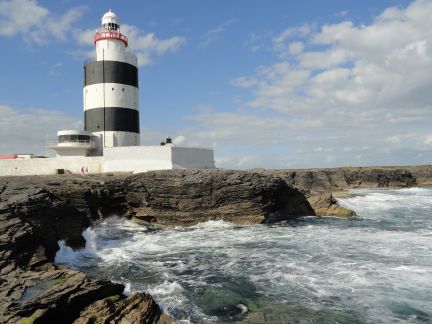 After lots of kilometres on tortuous roads, you'll arrive at Hook Head with its superb lighthouse, its dramatic coast and its unchained sea. Fascinating scenery… I could have stayed hours there… Actually I did!