7 new things to do and to see in the City of Dublin
Welcome back to Dublin!
Last week, I presented 7 suggestions of sites you can visit around Dublin (Guiness Store House, Dublin Zoo, Dublin Castle, Bachelor's Quay, O'Connell Street, etc.). It is now time to discover 7 more. Let's go!
1. Visit the most famous pub of Dublin…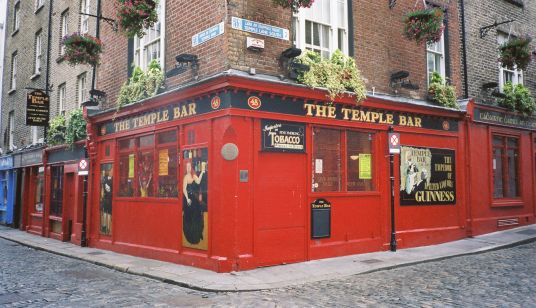 Located in the very animated area in Dublin called "Temple Bar", you'll recognize the famous pub in Dublin, whose name is… (drum rolling…) "The Temple Bar". Until recently, I had always thought that this pub gave the name to this popular district of Dublin. This is not the case. Several origins are suggested. In particular, it seems that a "bar" could represent a path along a river and that the name "Temple" comes from the Temple Family, who lived in Dublin in the 17th century. Some also think that it could be an imitation of a London street. We'll probably never know for sure. Beware! Because of its popularity, this area is obviously not the cheapest… and it wouldn't be unusual to pay 6-7 € for a pint.
2. Observe the activities in Temple Bar District….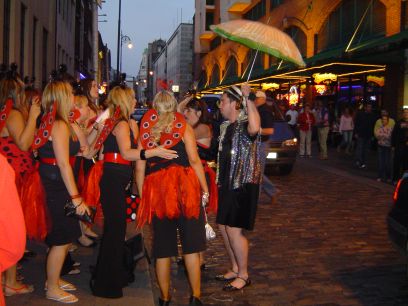 The Temple Bar area is very popular and attracts a lot of tourists, and it's quite common to see hen and stag parties. Masks and funny costumes are mandatory., particularly at the weekend.
3. Cross the Liffey via Ha'Penny Bridge…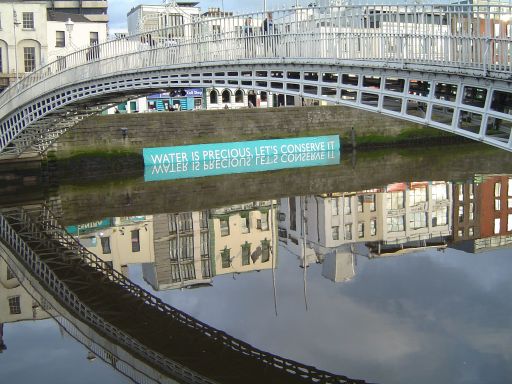 The Ha'penny Bridge is one of the nicest bridges in the city. Historically, inhabitants used to pay half a penny (hence the name) to cross the river from North to South (and vice versa). Luckily, crossing the bridge is free of charge nowadays, though you will certainly see one or two beggars on the bridge itself.
4. Study at Trinity College (or just pretend)…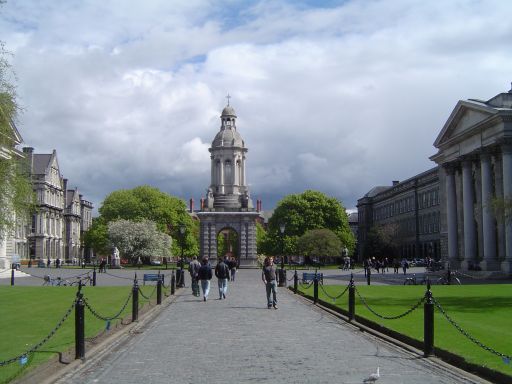 Trinity College is located in the heart of the city. It's a pleasant place to go through, particularly if you are trying to escape the noises created by the traffic. If you want to know more about the history of this college, you can easily book a tour. Some days you'll be able to see a cricket match or rugby training. Note that the University also shelters in its library the very famous Book of Kells.
5. Do shopping in Grafton Street…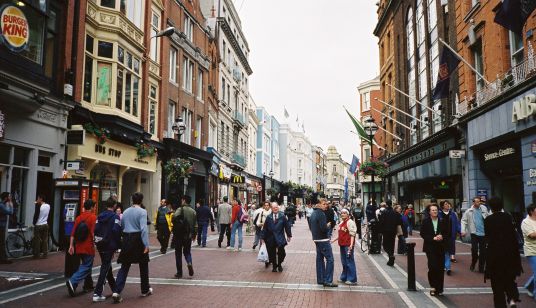 Grafton Street is one of the most crowded shopping streets in South Dublin, considered by some as the "posh part" of the city. The street goes from Trinity College to Stephen's Green. Note that shops are usually fairly classy (so more expensive), although this is changing.
6. Do shopping in Henry Street…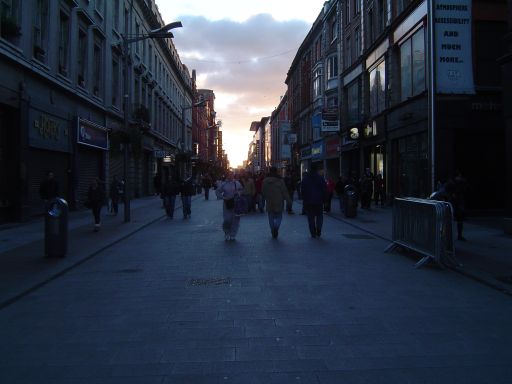 Henry Street is one of the most crowded shopping streets in North Dublin, considered by some as the "poor and popular part" of the city. You will even see street traders selling fruits and vegetables in a stroller. On Saturday, you will find a very popular market on Moore Street, where you can actually get good bargains. That's where you can the famous TV character Mrs Brown is supposed to work from time to time.
7. Admire the Custom House…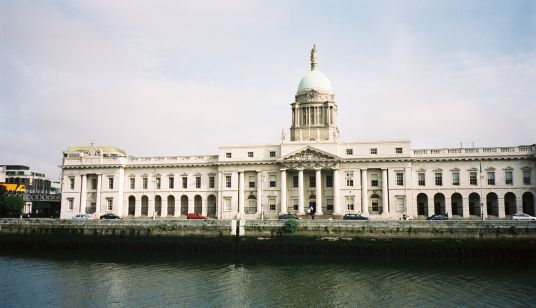 The Custom House is an 18th century building in Dublin which is located on the north bank of the River Liffey. It was designed by James Gandon in 1791 to act as the new customs house for Dublin Port. Unfortunately, I don't think you can visit that building anymore, but I may be wrong.
Next week, I'll suggest 7 new examples of sites you can visit in Dublin… so continue watching this space (but feel free to visit other sites too

)!