5 new things to do and see in County Wexford
Last week, we discovered 7 sites that you can visit in Co. Wexford, like Ferns Castle, Enniscorthy, John Fitzgerald Kennedy arboretum and Hook Head. This week, we'll discover 5 new activities to do in the same county.
1. Visit New Ross…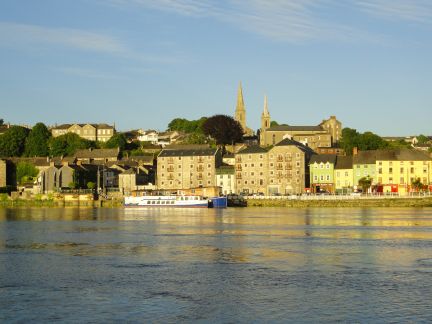 New Ross turned out to be a great base to visit both Counties Wexford and Waterford. The town is divided in two by the River Barrow. As in Enniscorthy, the town is pleasant to visit and can be seen quickly. I felt it was a charming location to take a break.
2. Sail away on the Dunbrody…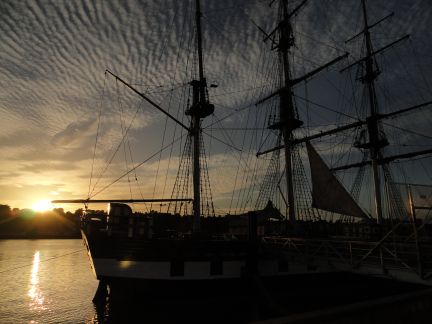 One of New Ross attractions is the replica of the Dunbrody Emigrant Ship. This one has carried thousands of Irish emigrants to the United States and Canada between 1845 and 1870. One of those emigrants was President J.F. Kennedy great-grand-father, small world eh?
3. Contemplate the River Slaney and one of its old bridges…
I passed by many beautiful spots in County Wexford, but unfortunately, most of the roads are narrow and it's difficult to find a place to pull in and to take a break. Here, at the crossing between the N80 and the N11, I got a bit luckier and I could admire the River Slaney and a beautiful old bridge in the background. The photo doesn't do it justice: you probably can make much better shots if you own a good camera with suitable lenses.
4. Pray in Dunbrody Abbey…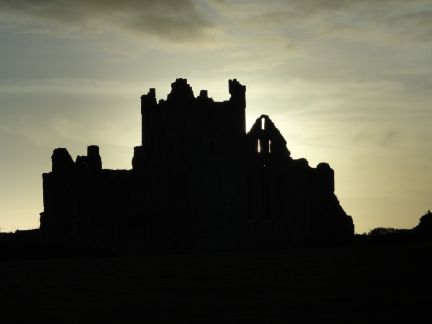 Dunbrody Abbey is an old Cistercian abbey founded in 1170 and located on the road R733. The abbey can be visited at day time. It also has a small garden and a miniature golf course.
5. Admire a sunset in Co. Wexford…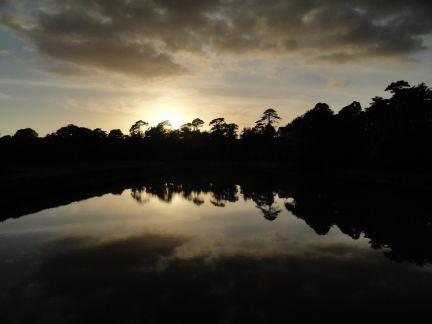 As you'll be able to see on this website, I am a big fan of Irish sunsets. You can see an example of a photograph of one that I'm quite happy with. If my memory is good, it was taken on my way back from Hook Head and not in Africa, as some may believe.
That's it for this week. Newt week, we'll discover another county… most likely Kilkenny! So watch this space.