7 new things to do and to see in the City of Dublin
You're very welcome back to Dublin!
Last week, I presented 7 suggestions of sites you can visit around Dublin (Temple Bar, Ha'Penny Bridge, Trinity College, Grafton Street, Henri Street, etc.). Let's discover 7 new sites easy to see in the Capital.
1. Have a walk on the North Quay…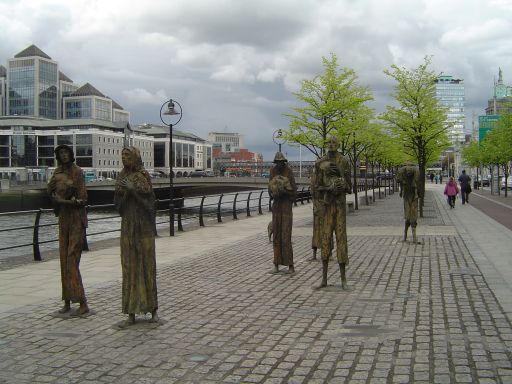 You can have a quite pleasant walk on the north bank of the river, as the Quays have been restored in a nice way. Near the Customs House, you'll come across statues with very thin faces and bodies, which symbolise the victims of the years of famine (mid 19th century). This site is also called the "Famine memorial".
2. Observe the three Parcae of Stephen's Green…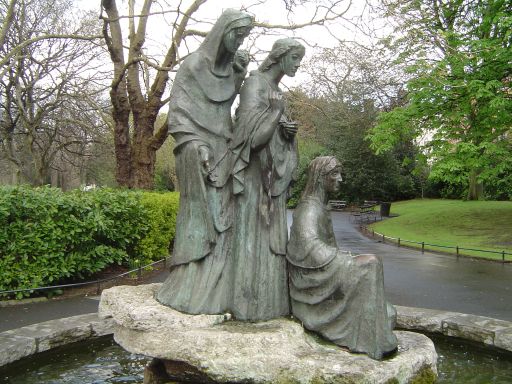 The Parcae are always designed together. Each has her role: Clotho is the spinner of fate, Lachesis is the drawer of lots, and Atropos represents the inevitable end to life. Of course, don't forget to stroll through Stephen's Green.
3. Board the tram on Abbey Street…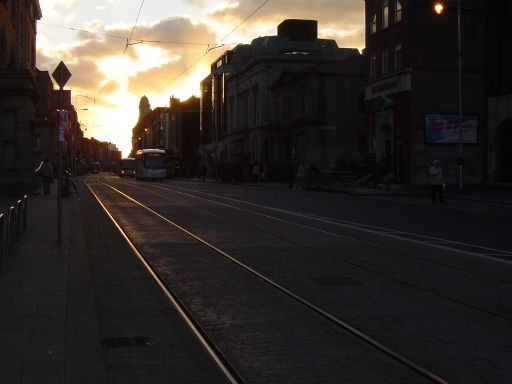 Dublin, like other capitals, has its transport problems. The introduction of the tram, called Luas, brought a little breath in a Dubliner's life; however, there's still a lot to do. There's a metro project being thrown from time to time by politicians… One of the problems is.. who will pay the bill?
4. Go to the old City Hall…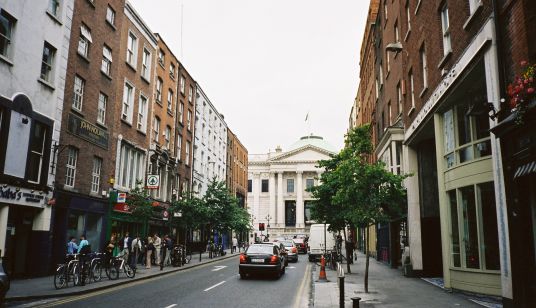 It's possible to visit the old City Hall for free. There's little to see except the building's impressive internal dome. On the photo below, you can see Parliament Street and the old city hall in the background.
5. Have dinner in the new Italian quarter…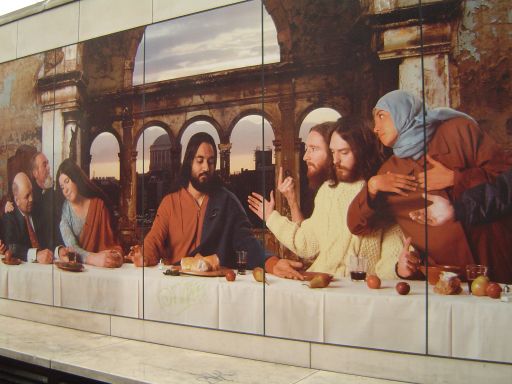 Lots of new buildings have grown during the so-called Tiger Period in Dublin City centre. There's even a new "Latin" quarter, where one can buy and eat Italian food… and admire this painting.
6. Take photos of the famous Dublin doors…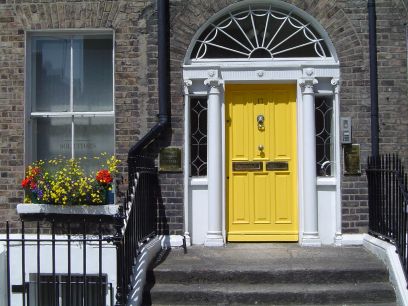 Amongst the numerous postcards devoted to Dublin, there is often one depicting a collection of the famous Georgian Dublin doors. Green, red, yellow, purples, black, the choice is yours. A good area to see doors like that one is around Stephen's Green and Merrion Square.
7. Visit Christchurch Cathedral…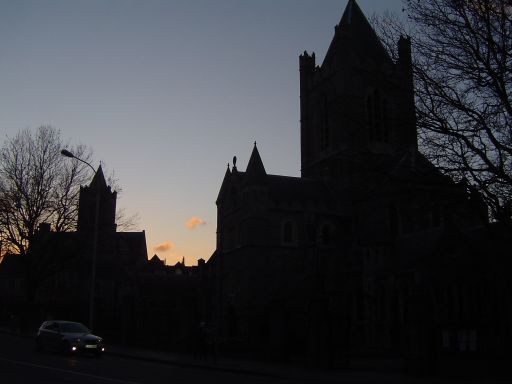 Christchurch Cathedral is one the most famous religious buildings in Dublin. Access is not free: there is an entrance fee of around 6 Euro. A priest will show you the architecture, the tiles, the walls (note that one side of the cathedral comes from Cannes in France!) and the crypt. There, you'll also be able to see mummies of a cat and a rat! The outside of the building is definitely worth a glance.
That's all for this week folks. However, pls come back next week to discover 7 new sites around Dublin City. Watch this space!