7 new things to do and to see in the City of Dublin (yes, 7 more!)
Welcome back to Dublin!
Over the last 3 weeks, you discovered 21 suggestions of sites easy to visit around Dublin (Temple Bar, Ha'Penny Bridge, Stephen's Green, Trinity College, Grafton Street, Henri Street, Christchurch, etc.). Let's discover 7 new sites easy to see in the Capital and then we'll move on to other parts of Ireland.
1. Walk through the Iveagh Gardens…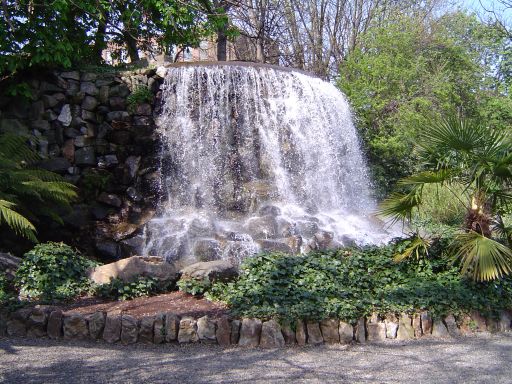 Just a few hundred metres from Stephen's Green, you can find a charming little park, which is actually not very well known. If you have good weather, this is a pleasant place to be in, particularly if you want to escape the regular Stephen's Green's crowd.
2. Meet Oscar Wilde…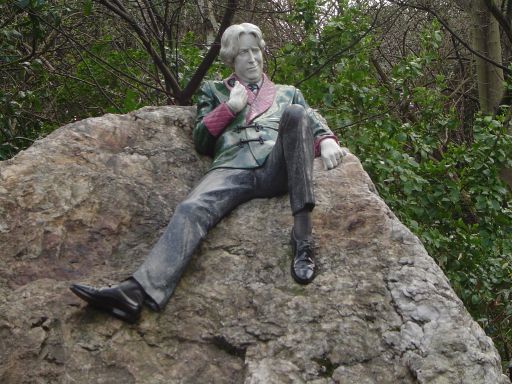 Oscar Wilde is one of the most famous Irish writers, and as such he has his statue in Merrion Park. The park itself is also relatively quiet most of the year.
3. Visit the National Museums…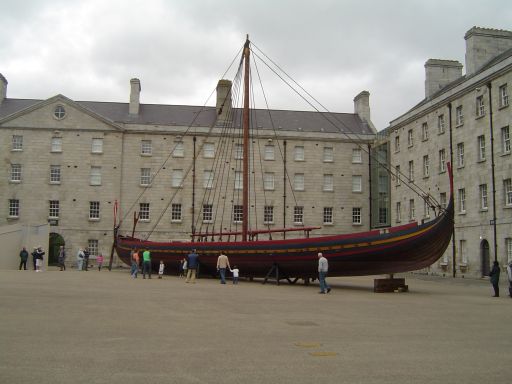 The National Museums in Dublin are free, which surprised a lot of my friends. Of course, you wouldn't find the equivalent of the Louvre Museum or the British Museum, but it will be a temporary solution to keep yourself busy if it rains. Above, you can see the National Museum, which sheltered a Viking ship for several months. The ship was built in Roskilde in Denmark.
4. Go to jail without crossing the GO box…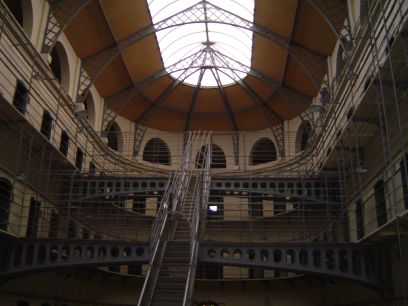 You can have a very interesting historical tour in the Kilmainham Prison. After the "Easter Rising" in 1916, it's in this prison that political prisoners (such as Connolly, Pearse, etc.) spent their last days.
5. Visit St Audoen's Church…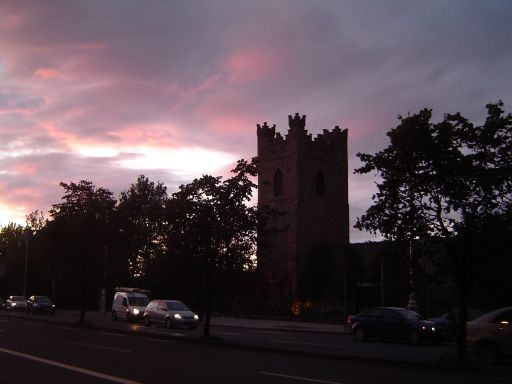 This is a little church (remains) located close to Christchurch Cathedral. There is nothing exceptional here but you can have a free-guided tour. Please note that the site is only open from May until October.
6. Go to Grand Canal Dock…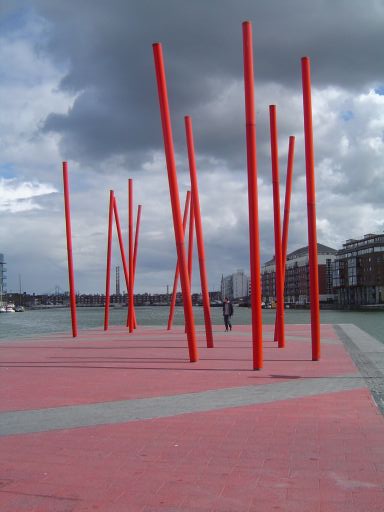 This is one of the Dublin areas which has been extensively developed over the last 10 years. You'll find numerous restaurants, cafés, bars in the area, but be aware that it's not necessarily a cheap part of the city. The Grand Canal Theatre presents artistic pieces, plays, musicals, opera, concerts…
7. Cross Samuel Beckett's bridge…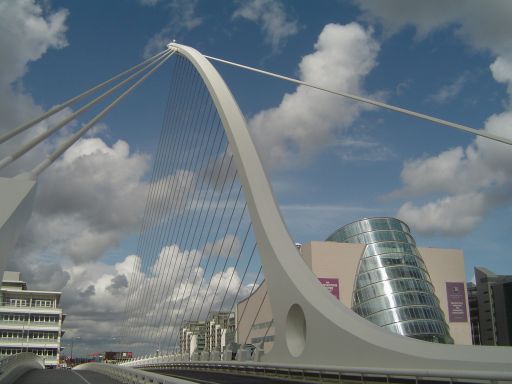 A new bridge crosses the Liffey since 2009. It was named after the Irish writer Samuel Beckett. The shape of the spar and its cables evokes the image of a harp, which is one of the symbols of Ireland. You can't miss it!
This will be all for Dublin for the time being. Next week, we'll head to another part of the country.