5 things to do and to see in County Laois
After Westmeath and Offaly, welcome back in the Irish Midlands, and more precisely to Co. Laois (pronounce "leash"). This county is unique in Ireland as it's the only one which does not border any county with a sea coast. When it comes to tourism, it is definitely not the best-known in Ireland, but with a bit of research, it is possible to unearth some interesting spots, such as Emo Court, the Heywood Gardens and the beautiful Slieve Bloom Mountains.
If you plan to go through this county, here's what I suggest you see, do or visit in Co. Laois.
1. Go to the Heywood Gardens…
Even if they are not as charming as Altamont Gardens in its neighbouring county (Carlow), Heywood Gardens has some interesting features worth observing. The formal gardens form the centrepiece of the property and were designed by the famous architect, Sir Edwin Lutyens and probably landscaped by Gertrude Jekyll. The Gardens are composed of 4 elements linked by a terrace that once ran along the front of the house, which now no longer exists.
2. Climb on top of the Rock of Dunamase…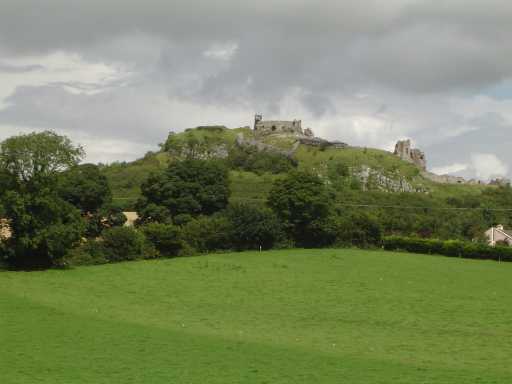 The Rock of Dunamase towers majestically over the Laois countryside. If you climb it, you will find the remains of a former Celtic fortification. In history, the King of Leinster gave it to the Lord of Leinster, Richard de Clare (also called Strongbow), when he married his daughter, Aoife, in 1170.
3. Visit Emo Court and salute its lions…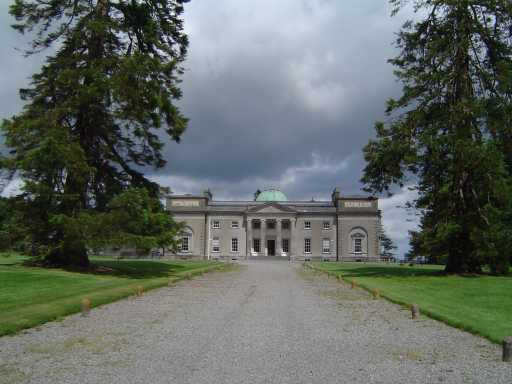 Emo Court was designed by the architect James Gandon in 1790 for the Earls of Portarlington. It is a magnificent example of a monument with a neo-classical style. The house is surrounded by beautiful gardens and parkland, which were first laid out in the 18th century. You will see formal French-style lawns, a lake and discovery walk pathways.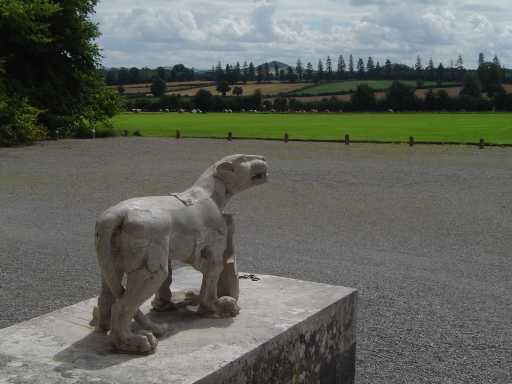 2 lions, guardians of Emo Court entrance show us the flat, but pretty landscape of Co. Laois countryside.
4. Picnic near the Glenbarrow Waterfalls…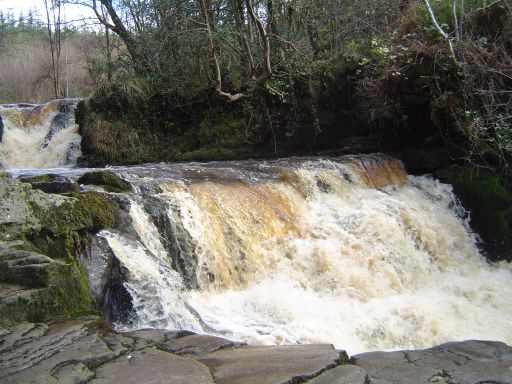 The Glenbarrow Waterfalls in Co. Laois turned out to be a really genuine surprise, one not to be missed. However, bring a detailed map of the area before going there, as this gem is not that easy to find. The area is quiet off-season and can actually be an ideal place for a refreshing picnic with friends.
5. Have a stroll on the Slieve Bloom Mountains…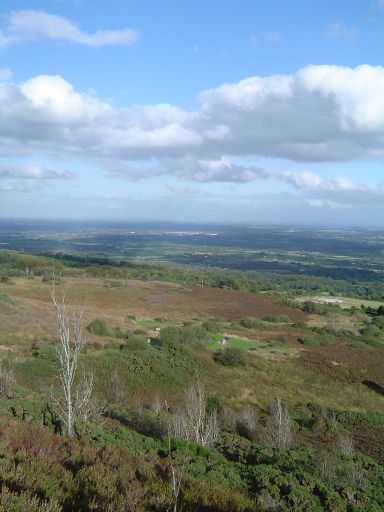 Only a few kilometres from the waterfalls, you can ascend the Slieve Bloom mountains either by car or on foot and enjoy a superb view of Co. Laois and its neighbouring Co. Offaly.
Next week, we'll head to County Carlow. Stay tuned.