7 more things to do and see in County Westmeath
You enjoyed the first page dedicated to County Westmeath? Here are seven more things you can do there (most of them are free

).
1. Ride and walk on the new greenway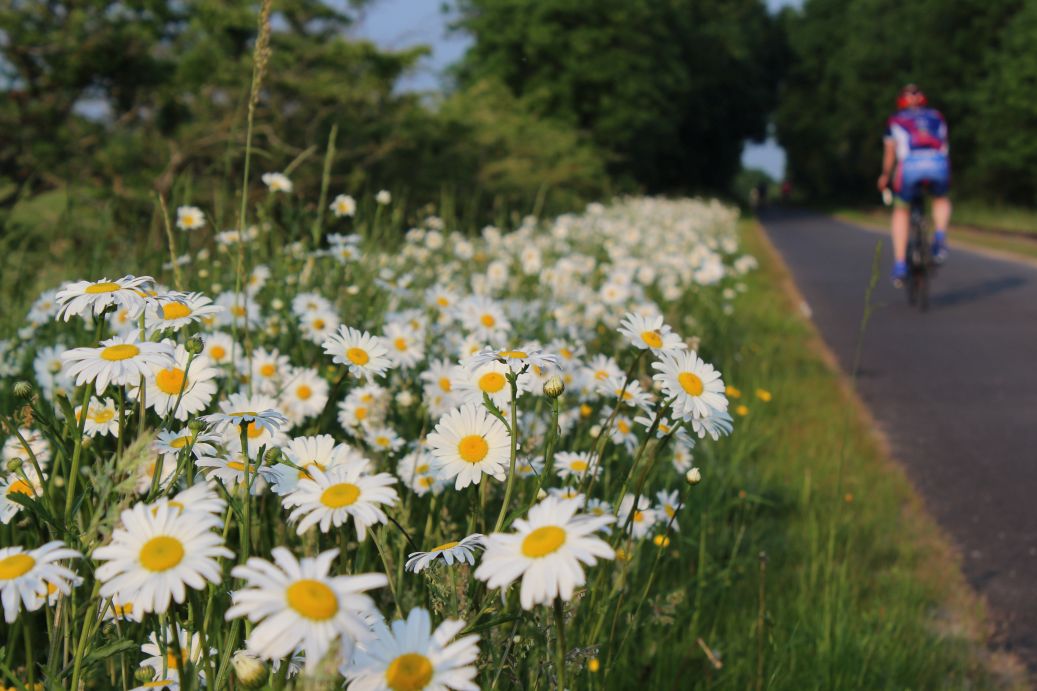 Officially opened on 18th October 2015 by Enda Kenny and Gabrielle McFadden (then MP, now Senator) and other local authority representatives, the 40 kilometres long Athlone-Mullingar greenway is definitely one of the greatest open-air projects achieved in Co. Westmeath in the last few years. Feel free to read this article for further details.
2. Meet the former Taoiseach in Ballinahown…
Here is Brian Cowen, the former Irish Prime Minister (also called "Taoiseach" in Irish). It's not every day you get to see a prime minister in the flesh! This photo was taken during the official opening of the craft village in Ballinahown in 2008, just after the Irish had voted "No" to the Lisbon Treaty for the first time.
3. Visit Fore and its Christian remains…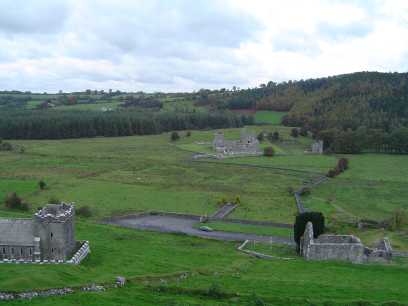 Fore village is situated to the north of Lough Lene in County Westmeath and is definitely worth a visit (plan 2-3 hours). There can be found: the ruins of a Christian monastery, which had been populated at one time by French Benedictine monks from Evreux, Normandy; an old Benedictine Abbey ruin (Fore Abbey). Fore is also noted for what locals call the seven wonders: The monastery built upon the bog, the mill without a race, the water that flows uphill, "the copper tree", the water that doesn't boil in St Fechin's holy well, the anchorite in a cell, the lintel-stone raised by St. Fechin's prayers.
4. Visit Tullynally Castle and its gardens…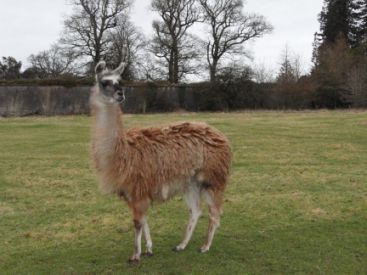 Located in the North of Co. Westmeath, 4km west of Castlepollard, Tullynally Castle and its park can be an interesting stop-over. The Castle, dating from the 17th Century, is still inhabited so can't really be visited. However, you can walk freely in the park, which has strong Asian influences (Tibet, China) and as well as llamas from South America.
5. Experience a "Viking" cruise on the River Shannon…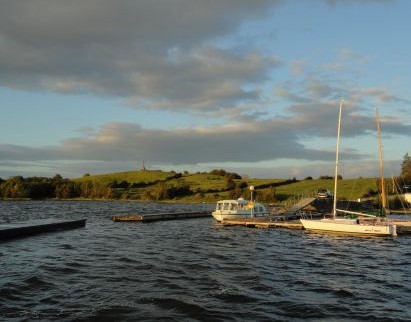 Weather permitting, if you're in Athlone with your family, why not board the Viking Boat and cruise on the River Shannon? Her owner, Michael, will bring you either upstream to the Lough Ree or downstream to the monastic settlement and round tower of Clonmacnoise in Co. Offaly. This 1h15/1h30 cruise will give you a unique opportunity to see the surroundings of Athlone from the vantage point of the river.
6. Experience a bit of Irish culture at a Dun na Sí Seisiun, and don't forget to discover the new park…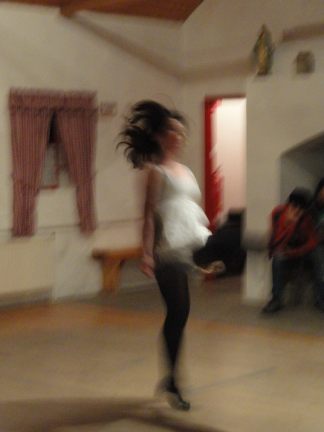 Here's a good alternative to spending your rainy summer Sunday evenings with your family in front of the TV. Every Sunday in July and August, you can enjoy good quality traditional music, song, dance and storytelling at the Dun na Sí Heritage Centre in Moate. If you're talented, you can also participate in the second part of the event (see video… turn on the volume and start practicing). Children are more than welcome even if it's after 9pm. These are family friendly events, with tea/coffee and cakes included in the admission rates. During the day, feel free to stroll through the new amenity park and to discover its various sculptures made by local artists and schools.

7. Climb Cnoc Aiste/Knockastia and enjoy the view…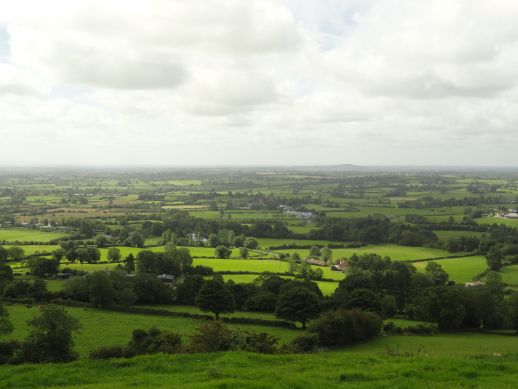 If there's a category "minimum effort, maximum reward", then Cnoc Aiste would be listed there. It's hard to imagine but, at only 201m high, Cnoc Aiste, aka Knockastia, is one of the highest hills in the South of Westmeath. Obviously, after having climbed Croagh Patrick, this hill isn't a serious challenge for me to climb. What is more challenging is how to find the way to reach the summit. It's always good practice to ask one of the locals how to reach the top, as trespassing is not really well-appreciated by local landowners and farmers. And guess what? To reach the summit you do have to jump over gates and walk through fields.
Along with the hill of Uisneagh near Ballymore, Cnoc Aiste was one of the most important hills in the Midlands during pagan and Early Christian times. At its summit, you can make out an inconspicuous 60-foot Bronze Age cairn. It was excavated in 1932, revealing both human burial and cremation remains and other artefacts, dating to as early as 800BC. History also says that Queen Maebh of Connaught's warriors retreated to this sacred place to tend their wounds during the epic saga from the Irish mythical cycles, Táin Bó Cuailgne (also known as the Cattle Raid of Cooley). When you arrive on top of the hill, you can enjoy a panoramic view of tens of kilometres of flat lands. It is easy to imagine why such a site could have been of strategic importance in the history.